The International Tattoo Expo Rome was held from 8th to 10th May 2015. I could not resist, so I went there on Sunday, the last day… I reviewed my experience for Things&Ink Blog.
It is one of the biggest tattoo conventions in the world, where you can meet 300 international tattoo artists, from St. Petersburg, Beijing and Austin to Las Vegas, Montreal and London. The artists are very prestigious, and the convention allows the curious to get tattooed by their idols: for example, Sarah Miller, star of the US television show Ink Master, the phenomenon of Los Angeles Matt Arriola or the artists coming from the famous Lowrider Tattoo Studios.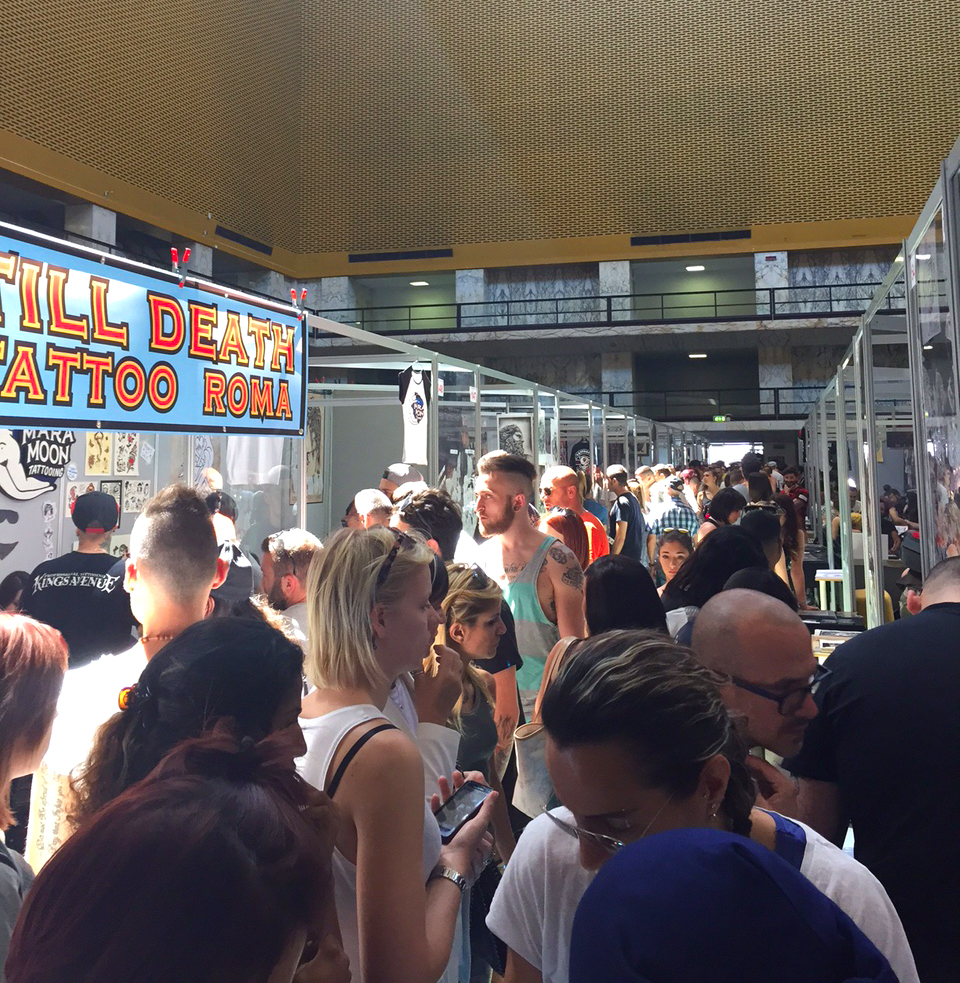 During last year's convention, actress
Asia Argento
had marched on stage showing off her brand new tattoo done by Marco Manzo, as a competitor in the 2014 Tattoo Contest. This year 
Marco Manzo
is still bringing his Haute Couture tattoos to the tattoo scene – feminine black lace inked onto skin. Last February, he also presented his tattooed clients at
Maxxi Museum
, the National Museum of XXI Century Arts in Rome. It was a success and a great step towards the acknowledgement of tattoo as an art form.
 Next I met
Miss Juliet
and Fabio Gargiulo, who created two limited editions prints to help Nepal earthquake victims. The proceeds will be donated to the appeal, and they will go on selling these artworks at other tattoo conventions: Naples, Athens, Milan and Cagliari.
I think this is a strong and wise action, and the tattoo community has once again demonstrated sensitivity to world emergencies.
Walking around, I spotted so many new artists and I had the opportunity to meet some amazing people. Here are four people I was super happy to see:
David Côté. He is a young graphic designer and tattoo artist from Montreal, Canada. His psychedelic tattoos are stunning, and he is really a kind guy. Here is what he created during the convention.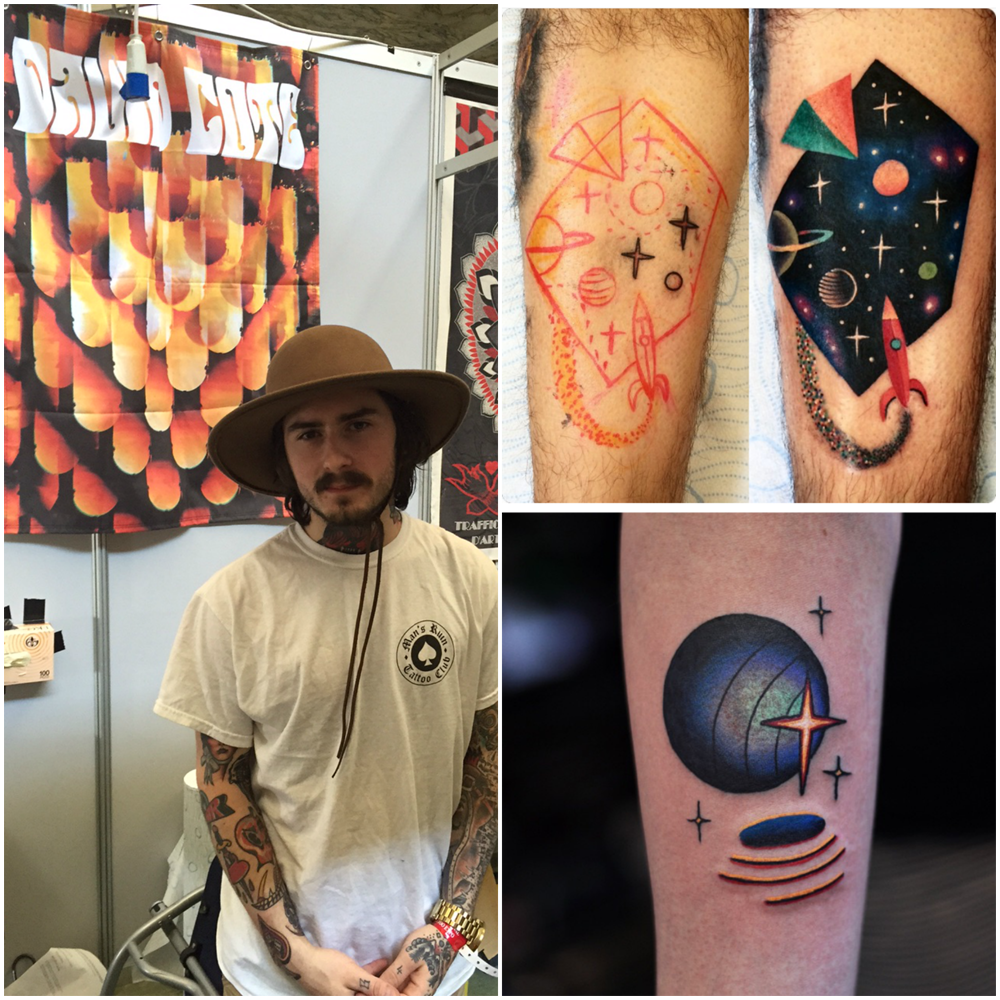 Denis Elice. He is from Turin, Italy. I think you should keep an eye on him. He has clear ideas and his tattoos evidence this. Whales, sailors, roses, these are only some of his subjects. His style is black traditional, but with a very personal touch.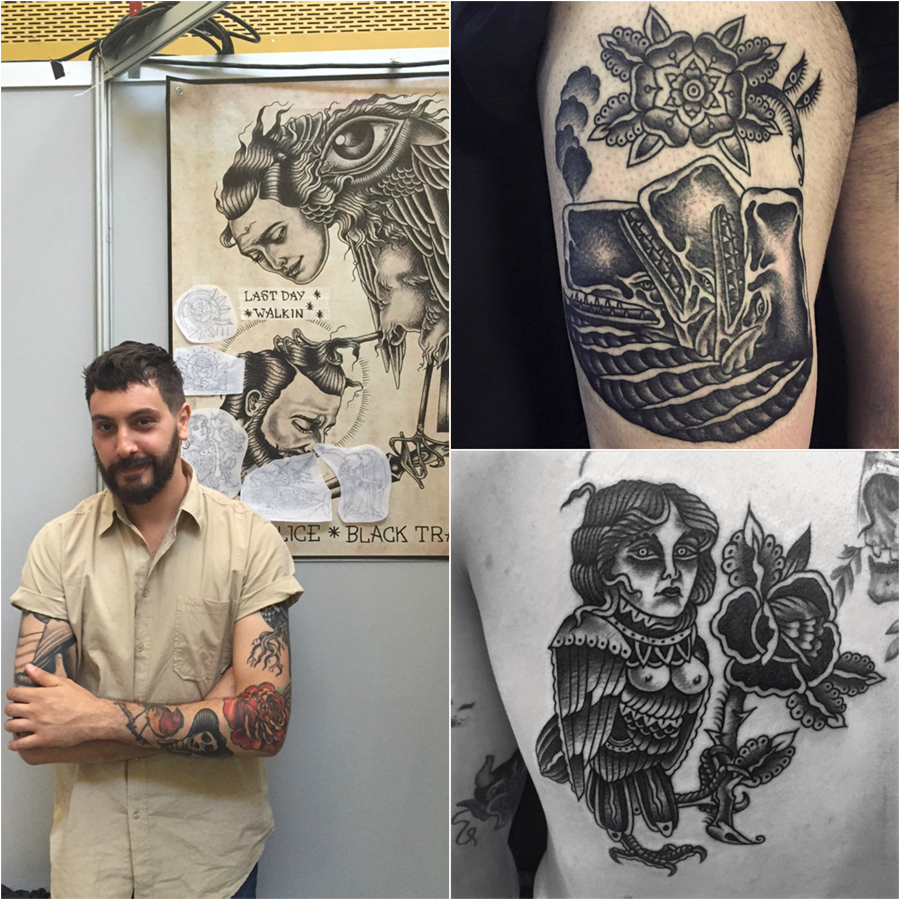 Chad Koeplinger. Well, he is one of the greats. Here are some of his tattoos from the convention.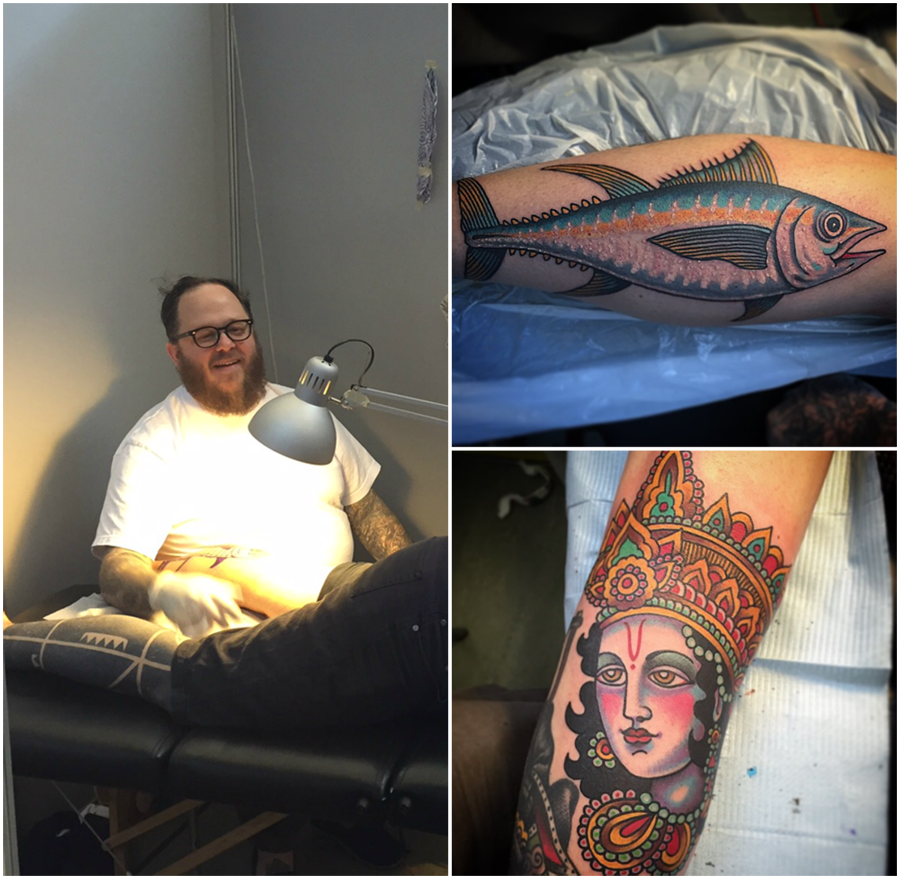 Nicoz Balboa: (yep, after three men, we have a powerful woman!) She is an illustrator and her works on skin are simply beautiful, I think she has the right sense of balance between colour and subject, and she is great in freehand tattoo.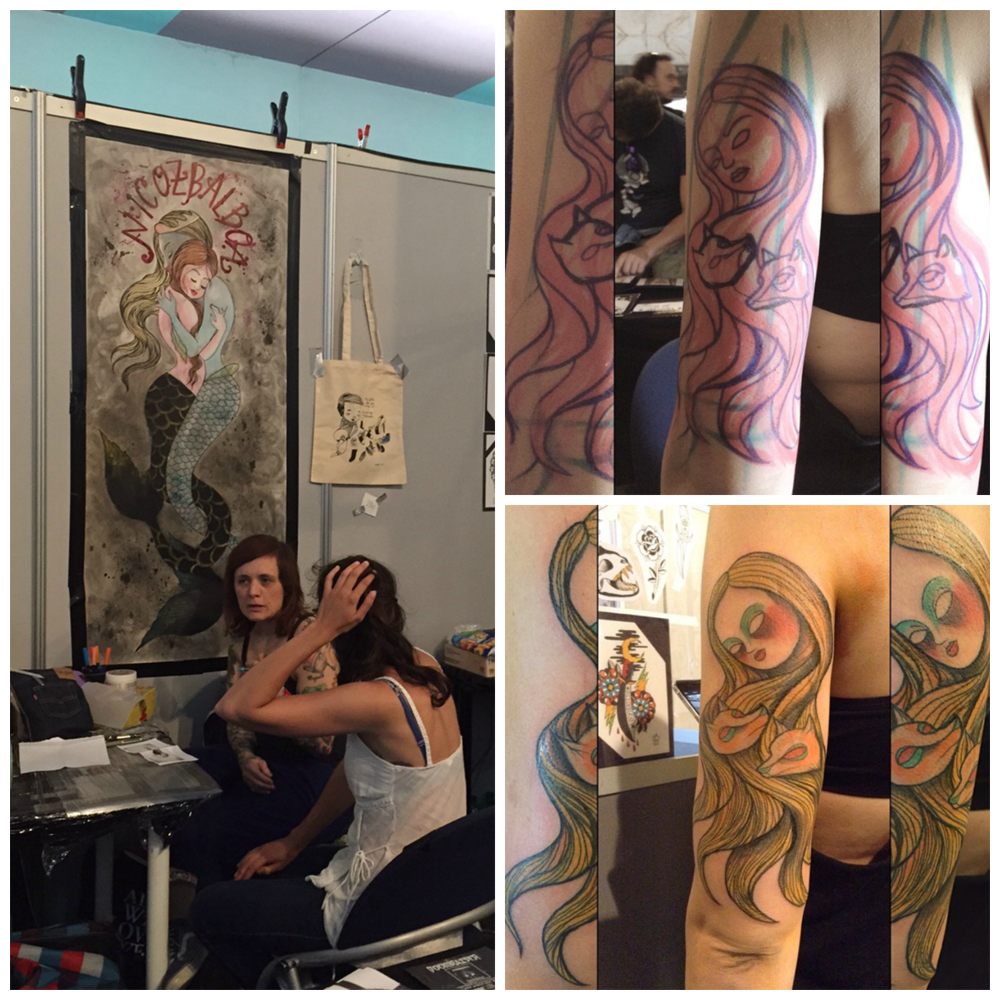 Tattoo conventions always make me feel at home, and I think this is the best feeling ever. No judgments but only love and admiration for tattoos and art (that, to me, are just the same thing).