On 8th July, a tornado hit the Venice outskirts along the Riviera del Brenta, known for the magnificent Venetian Villas. Many people have volunteered to help those who have been affected by this terrible misfortune.  When a tornado hits a place it doesn't consider religions, borders or the colour of skin. It just follows its own route and destroys. Many homes and lives have been ruined. Millions of euros worth of damage has been caused and hundreds of families have been left without a place to call home. The fear was – and still is – huge, because such an event has never occurred in Italy before.
To support the victims of this natural disaster Adrenalink tattoo shop decided to organise a charity event! I reviewed this special day for Things&Ink Blog.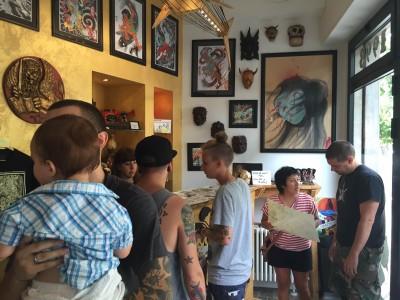 Crez and Stefy, tattoo artists and owners of the shop, who are known in the tattooing industry for creating high quality tattoos, influenced by Japanese history and culture. On Sunday 26 July 2015, they came together with tattoo artists Rio and Diego to help those who are unfortunately now in difficulty, with a 100% charitable event called 'Still Standing'.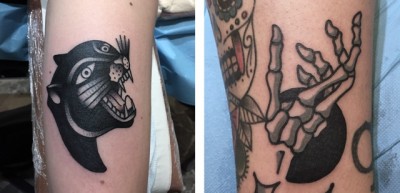 Tattoos by Rio
The walk-in day started from 4pm, with tattoo flash prepared especially for the occasion, there were prints available to buy as well as DJ sets and entertainment.
Everyone loved the array of flash and each tattoo started at €50 and then people would bid on each design, the highest bidder would then have the flash tattooed. I thought this was a great way to raise money, as everyone could help give to charity and the starting bid was really affordable. Every one who got tattooed during that day was also thinking about helping someone else. And that's simply great.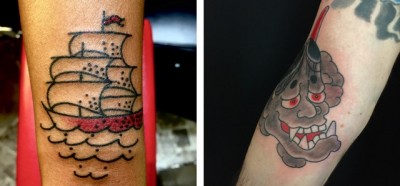 Tattoos by Stefy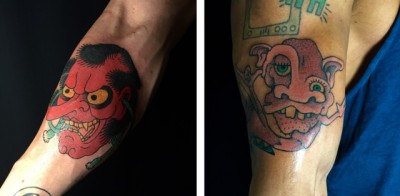 Tattoos by Crez
Once again tattoos are a force that brings people together, beating down old barriers. What better way to show your solidarity to others than with a charity tattoo? All of these tattoos have a story and piece of life to tell, they are now connected with the tornado and the disaster that ensued.