Ilaria Pozzi is a model, a muse and so much more. In photographs we see her portrayed as a woman, who is obviously tattooed, but that it is not what stands out the most. The way that she can show her audience more than one person, more than just one facet in a two dimensional photo, is inspiring. The emotions that Ilaria can project hits the observer in so many different ways, meaning that she can be numerous people at any one time. I interviewed her for Things&Ink Blog.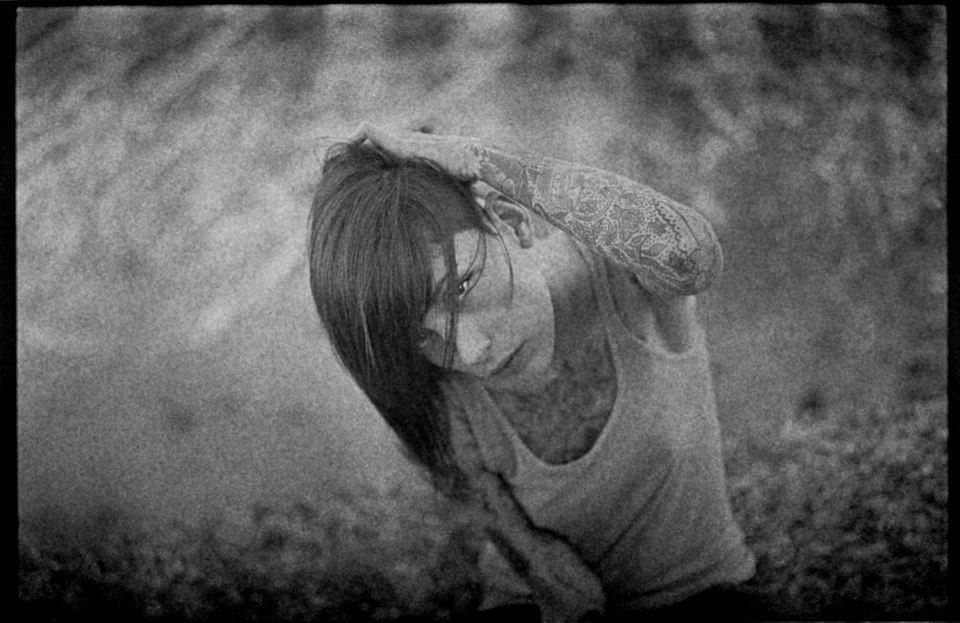 Which photo would you choose to introduce yourself to those who do not know you? The one above. Titled 'Almost Blue' by Francesco Tretto.
Was your first love tattoos or photography? What is the relationship/connection you see between the one and the other? They both are two forms of art expressed through images, the mean of communication with which I have always had more affinity. They are often linked artistically but in my opinion their relationship is, above all, a huge historical and cultural value. The first memories I have are about photography. I remember that my grandfather took pictures of me in his garden.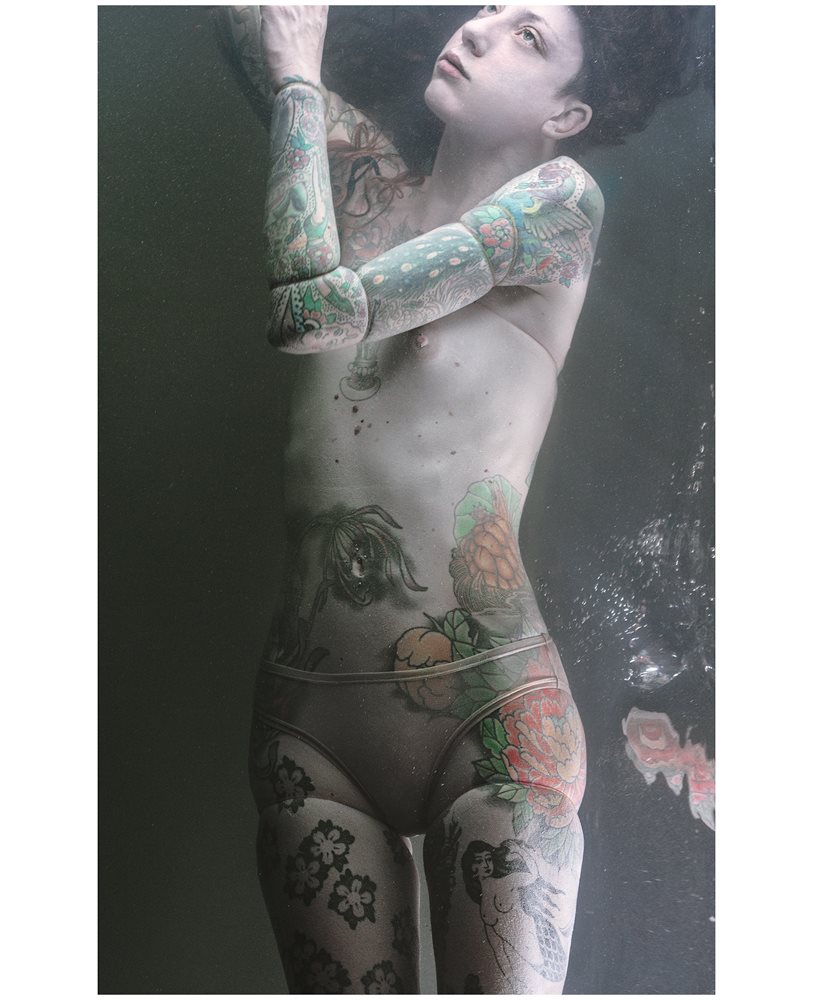 Beauty is fragility. Beauty, however, is also strength. What is your concept of beauty?  For me, it's uniqueness. I usually find beautiful what is outside the box, that is not how it should be or as you do not expect.
What emotional impact does getting a new tattoo have for you? How do you feel after a photo shoot? I choose to get tattooed because it makes me feel good. I am happy after every tattoo. After a photo shoot I feel different emotions, depending on the type of work and the team. I can be excited, stressed, calm, etc.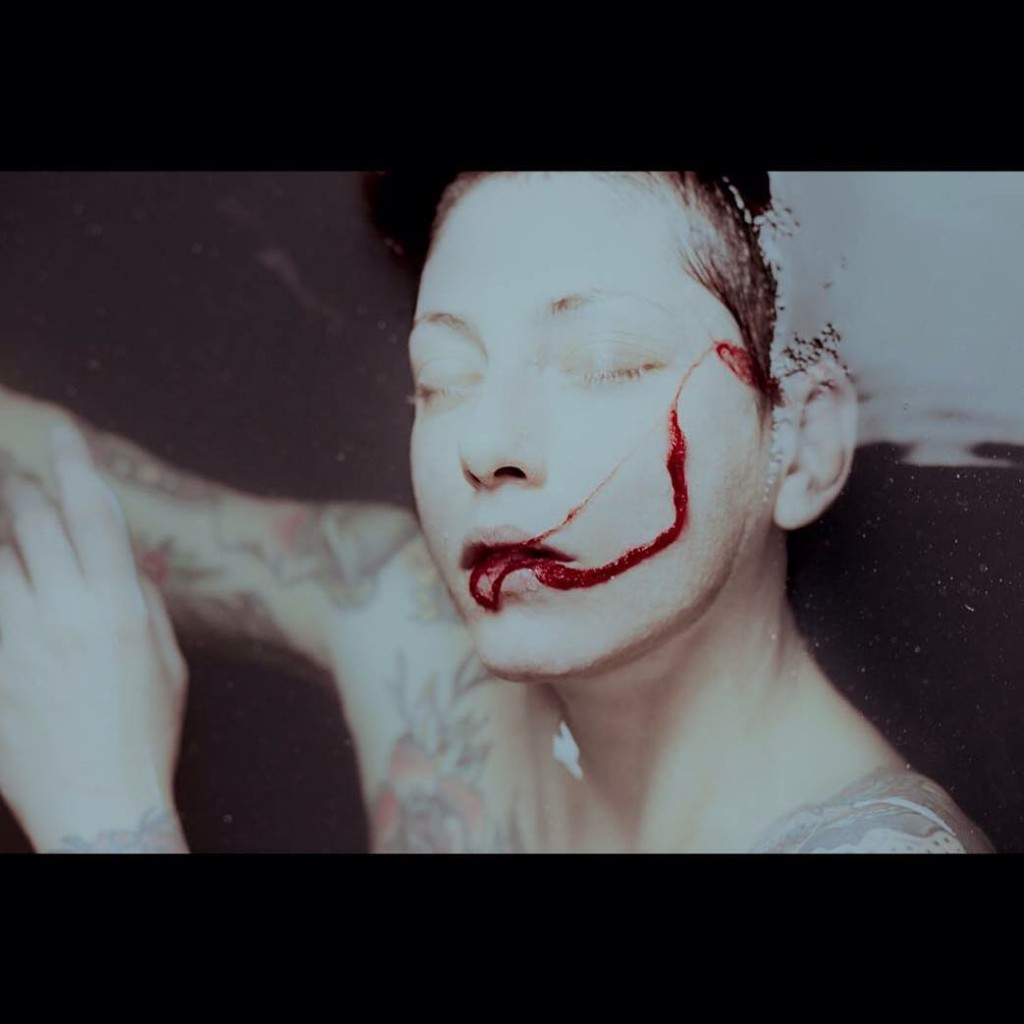 Ilaria's favourite photo by Mira Nedyalkova
In many of your works we see you are almost or completely naked. What is your idea of intimacy? To me the moments of my private life are intimate, my thoughts and my feelings. As those who wear a uniform at work, I can be naked or I wear clothes that I will not use in my private life.
You cannot separate the body from the soul. True or false? False. There are two distinct realities: the physical one, which has a structure inherently mathematical, determines every physical process, chemical or biological. And there is psychic reality, that generates feelings and thoughts and that transcends the laws of physics.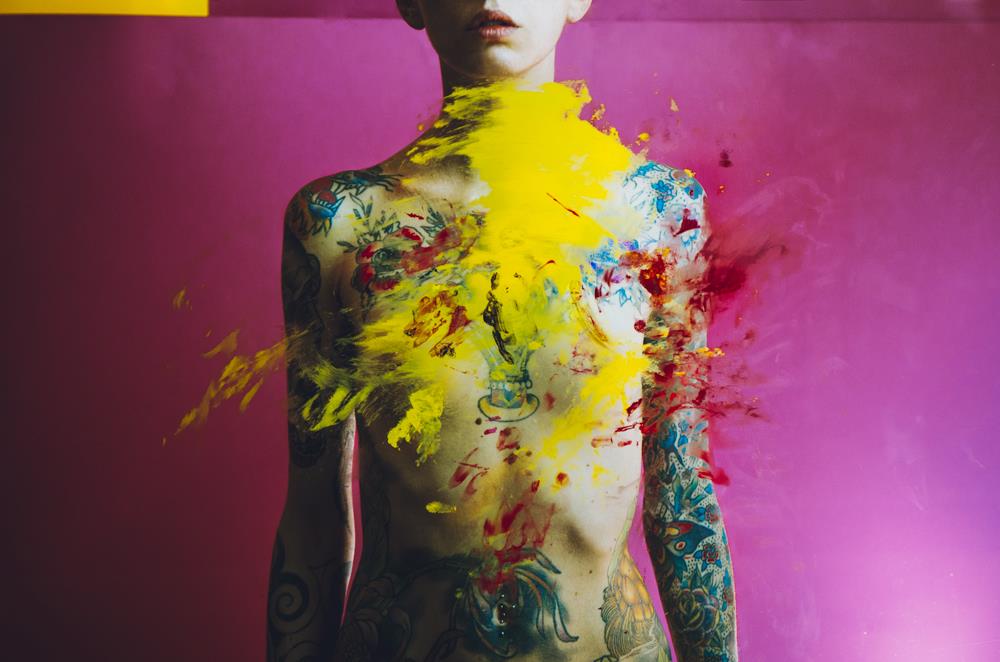 Share Your Air by Mira Nedyalkova
A photo, a memory, can often become a tattoo. Those who photograph you also capture your life and your memories. How does this make you feel? I believe that, whenever you portray a tattooed or not tattooed person, you always capture their history, life and memories, etched on the face, the body or in the eyes. Yes, I can feel vulnerable, but if I have faith in who is behind the camera, that doesn't happen.
Which are the tattoos you are more connected with? And the artists you admire the most? I am attached to all of them, because they were made by friends who are also artists I really admire. Here are some: Stefano Prestileo (who also tattooed my back piece) Carlo FastColors, Krooked Ken to name just a few.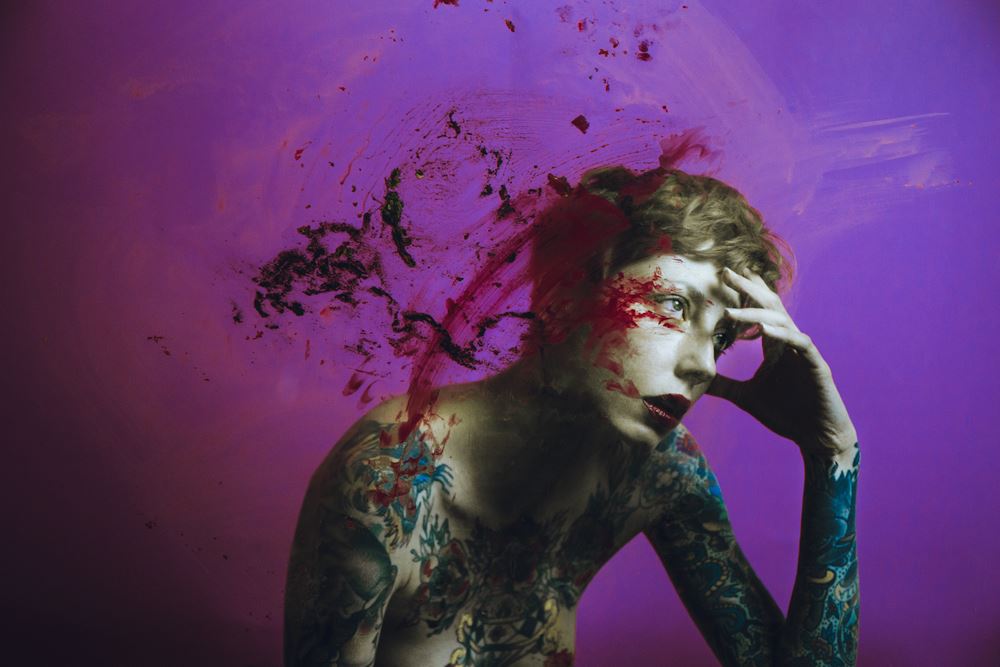 Share Your Air by Mira Nedyalkova
How do you feel when it's you behind the camera? I like to be able to observe and capture what I see as I see it. In a simple yet direct way, I can create an image from my point of view, always having a lot of respect for who or what I'm observing.
Do you have any ideas for your next tattoo? I should colour the snakes on my head, done by Stefano Prestileo, and I was also thinking to get a duck on my left foot!